The Young, Black, and Fabulous®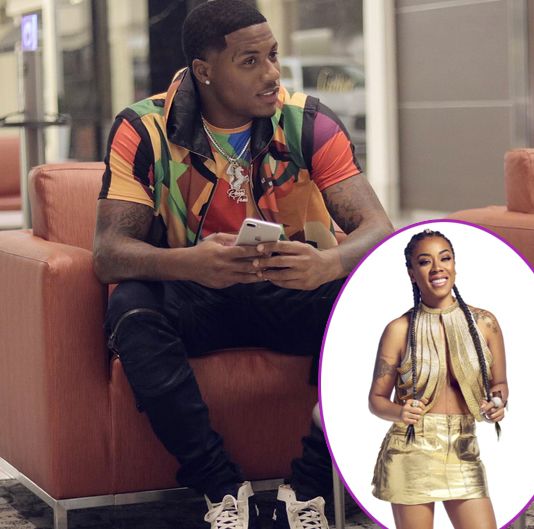 There's talk Blac Chyna's ex-fling Ferrari is negotiating a contract with "Love & Hip Hop: Atlanta." Get those deets, plus check out the explosive new supertrailer for season 4 of "Love & Hip Hop: Hollywood" inside…
Blac Chyna may have threatened to sue her former boy toy Ferrari in case he decided to post any nude flicks of her, but that hasn't stopped him from taking advantage of new opportunities coming his way. And reality TV may be in his future.
It's reported Ferrari is negotiating a contract with Mona Scott-Young and "Love & Hip Hop: Atlanta" producers. Yep, dude is looking to make a quick come up from his sexcapades with the Lash Boutique owner.
According to TMZ, a contact has already been drawn up, but he has yet to sign. Why? Well, it's reported Ferrarri isn't satisified with what they're trying to pay him. He feels like "LAHH" producers are lowballing him and he wants more money.
Since Rob Kardashian outed him on social media, he no longer speaks with Chyna and has reportedly moved on to a new chick, which viewers will see play out on the show…IF he signs the deal.
Now, it's just the waiting game to see if "LAHH" meets his magical number.
Speaking of money…
Ferrari recently revealed in an interview with 107.5 WGCI that Rob offered him a cool $ 1 million to disappear.
"It's honestly deeper than what people think," he revealed. "There was a proposition made. He [Rob] promised a million plus-tax free."
Oh?
Peep the interview below:
When will it end?
Speaking of "LAHH"…
We're days away before the season 4 premiere of "Love & Hip Hop: Hollywood" and this new extended trailer that just dropped will have you anxious to see the new season ASAP.
In the supertrailer, we see Keyshia Cole struggle with divorce woes with former NBA baller Daniel "Boobie" Gibson. We learn that although they've been separated for years, the twosome still live together.
Ray J and his wife Princess Love share the ups and downs as they try to get pregnant. Ray's ex-girlfriend Teairra Marí has a new man in life and it's none other than "Love & Hip Hop: New York" star Cisco. Apparently, Teairra's drinking has gotten out of control and her friends schedule an intervention that she was NOT happy about.
Singer Brooke Valentine (remember her?!) joins in on the shenangians this season where we see her in a bad relationship with a man named Marcus. Then, she meets Keyshia's ex-Boobie Gibson and ish gets crazy. Fetty Wap's ex-Alexis Skyy is another newbie this season and she has beef with Fetty Wap's baby's mother Masika Kalysha.
And that's just SOME of what's going on this season. Check out the full trailer below:
Season 4 of "Love & Hip Hop: Hollywood" premieres Monday, July 24th at 8pm EST on VH1.
EXTRAS:
1. Rapper 40 Glocc has been arrested in Minnesota for allegedly being involved in a prostitution ring. Lordt. STORY
Photos: Ferrari's IG/VH1